After starring in and often co-writing several independent comedies and dramas, Greta Gerwig (Frances Ha) finally makes her solo directorial debut. Having worked with many talented directors, her style bears some similarities to her previous collaborators, especially Noah Baumbach, but she has a voice all her own. Her first outing confirms her as a genuine talent able to bring intimate stories to life. Lady Bird follows Christine "Lady Bird" McPherson (Saoirse Ronan; Brooklyn) through her last year of high school as she deals with the trials and tribulations that come along with transitioning to adulthood and independence.
With her vibrant reddish hair and anarchic mindset, Lady Bird is the epitome of an awkward teen. She is clearly an intelligent young woman, but doesn't have good grades or the right look and attitude to fall into the popular crowd. She wants to escape Sacramento and go to a college on the east coast, but doesn't have the resume or money to do so. She longs to become someone more than she is. Someone more sophisticated than her current self. Ronan plays Lady Bird as equal parts defiant and confused as she stumbles through the ups and downs of her life. There are moments when her American accent falters, particularly when yelling, but overall it holds up nicely. She is essentially a younger version of the character type that Gerwig almost exclusively plays and her youth, and the naivete that comes with it, make her flaws all the more sympathetic.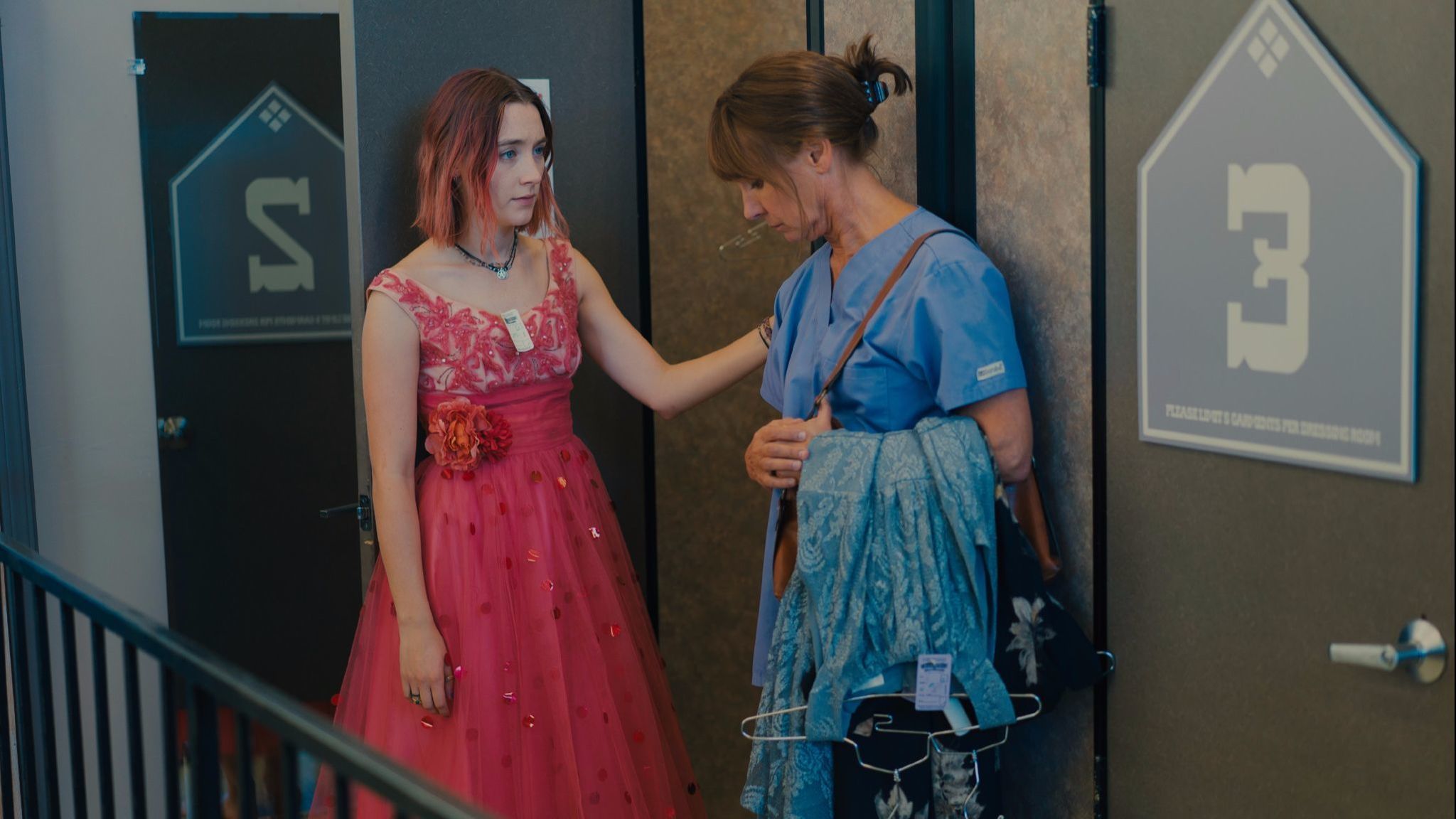 Gerwig may have created the first coming of age story about a millennial, by a millennial. From the introduction of cell phones – rich kids first, of course – to the Justin Timberlake songs in the background of a party, the details of the setting ring painfully true to anyone who grew up in the period. Despite being shot digitally, Gerwig adds a noticeable film grain and a uses a softer focus that drenches the film in her nostalgia for the past. While she has stated that the film is not based on specific events from her life, it's hard to shake the feeling that we are watching a fictionalized version of her own adolescence.
More than anything else, Lady Bird feels honest. Gerwig's approach to her characters is reminiscent of the great Edward Yang (Yi Yi). She exposes the flaws, beauty, and heartbreak of ordinary people, normally hidden from view. Lady Bird's struggles at school, with boys, and, most of all, her complicated relationship with her mother have a gentle, but raw veracity. Her bland suburban life isn't glamorized, and each moment is immensely relatable. She may be deliberately contrarian, but she does so in a way that is too familiar for us to fault her. Each outburst or fight with her mom comes from deep-seeded insecurity. As a teenager facing adulthood, Lady Bird is searching for belonging in a changing world and Gerwig has a deep compassion for journey. Her sensitive touch and nostalgic tone make Lady Bird a beautiful, refreshingly honest, and poignant coming of age story for a new generation.

5/5 stars.