Well, it's that time of year again, so here are some movies to watch with your significant other. Or by yourself. No shame in that. You can view this as "Best Valentine's Day Movies" or more accurately "Best Romance Movies", a genre that is too often overlooked because of the swaths of formulaic rom-coms you have to filter through to find the hidden gems. Fortunately, I've done that work for you.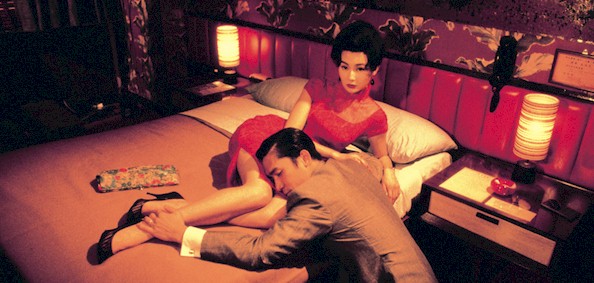 In the Mood for Love
The overwhelming atmosphere of romantic melancholy of In the Mood for Love will envelop you to the point you never want to leave. While not a fast movie by any means or a film of action, it draws you in through the looks in the eyes of Tony Leung and Maggie Cheung. The restraint in the direction and acting make this film. Unlike other movies that rely on melodramatic professions of love in the rain to get a point across (guess what movie I'm talking about here), this movie uses a tension that suffuses every frame. The hues of red, the ornate textile patterns, and the sultry sound of Nat King Cole's voice coalesce into something greater than any other romance I have ever seen. There is something in the air and the conflict between desire and duty, passion and propriety, are entrancing. Likely my favorite movie ever, romance or not.
[Available to stream on FilmStruck]
The Before Series (Before Sunrise, Before Sunset, and Before Midnight)
The Before series captures so many aspects of romance. The first movie, Before Sunrise, is about the initial spark of love. The infatuation that comes with connecting with someone on a level you didn't think was possible. Before Sunset, picks up 9 years later with the characters reuniting. This movie still contains the connection of Sunrise, but adds in the regret that comes with age. What if things had worked out? Where would they be now? Do they still have a chance together after all these years? Finally, Before Midnight takes place another 9 years later. Unlike almost any other film franchise, the Before series has improved with each iteration. Each new movie retains the allure of the previous while adding new complexities and Before Midnight takes this to a new level. It is the funniest, best written chapter but also expands into new territory as it explores the difficulties of long term relationships. Your own personal ranking of the films may vary, but you'll never regret spending time with Jesse and Celine. Here's to another film 9 years after Before Midnight. I don't know how they could improve on it, but that's also what I said after Before Sunset.
[Available to stream on Amazon VOD]
3-Iron
Director Kim Ki-Duk is well known for the extreme violence of his films. 3-Iron represents a departure from that trend. The story follows a young man who breaks into people's houses while they are out of town that ends up rescuing an abused housewife. She becomes his partner in (mostly harmless) crime. The two move between empty houses each night, never taking anything and instead doing household repairs or chores in exchange for their uninvited stay. They never speak a word and their relationship slowly develops through the actions they take to look out for each other. The movie has an otherworldly, almost ghostly quality to it and indeed the latter half of the film shifts into the ethereal. If you follow the film to where Kim wants it to go, you will be rewarded with a haunting, understated romance.
[Available to stream on Amazon VOD]

Eternal Sunshine of the Spotless Mind
Director Michel Gondry and screenwriter Charlie Kaufman were at the height of their careers with Eternal Sunshine of the Spotless Mind. The film is about a couple that decides to have their memory of each other erased after a messy end to their relationship. Gondry's arts-and-crafts practical effects make the transitions between the real and surreal found in Kaufman's writing seamless and allow the characters to explore their true desires. Eternal Sunshine succeeds based on its ability to convey the emptiness that can be left by someone. Erasing their memory may have removed the dissolution of their relationship but it couldn't fill the hole left by each other's absence. The film shows the lengths people will go to preserve their memories of love, even if they come with memories of heartbreak.
[Available to stream on Amazon VOD]

Notting Hill
Yes, it's a Hugh Grant film, but you know what? It's the best Hugh Grant film. Grant is at his most likable here as the average guy owner of a used travel book shop who mistakenly bumps into and starts a relationship with a world famous actress (Julia Roberts). Is it a little cheesy? Yes, but the schmaltz is sincere and always endearing. The interactions between Grant and Roberts are sweet and the problems they face, despite the crazy scenario, are eminently relatable. Notting Hill is a statement that, no matter their station in life or related complications, all relationships are just a connection between two people, in this case, "just a boy" and "just a girl".
[Available to stream on Amazon VOD]

About Time
Also written by Richard Curtis and this time directed by him too, About Time features many of the standard Curtis tropes, but with a slight sci-fi twist. Domnhall Gleeson plays the Hugh Grant character, but is able to put his own goofy charm into the role. At the age of 21, Tim (Gleeson) learns that the male members of his family can travel in time. His initial actions are what you would expect of a man his age. He goes back in time again and again to undo the mistakes he makes as he dates Mary (Rachel McAdams). But soon About Time transforms into something more. It shifts its focus from romance to family. There is a reason the movie isn't called About Love. Curtis expands his scope to examine the value of familial bonds, the consequences of actions, and the joys overlooked in everyday life. If you are a stickler for plot holes, you will hate this movie. About Time sets up and then proceeds to ignore every one of its rules about time travel, but it's hard to fault Curtis for this decision. He understands that sci-fi was never really about aliens or space ships, it was about using a premise to explore emotions not encountered in regular life. If you can look past the plot holes and instead look to the emotions experienced by the characters, you'll find a deep, surprisingly life-affirming adventure.
[Available to stream on Amazon VOD]

Chungking Express
Chungking Express, also by In the Mood for Love director Wong Kar-Wai, approaches love from a different perspective. Composed of 2 stories of Hong Kong cops coming off of breakups, the film is looser and more improvisational. Unlike the characters of In the Mood for Love, these people are in their early twenties and the film's style reflects their point in life. Their future is uncertain, but hopeful. Wong's signature longing is still present here, but more optimistic and sprinkled with affectionate humor. The characters may not know what is in store for them, but they'll keep trying for love regardless.
[Available to stream on FilmStruck]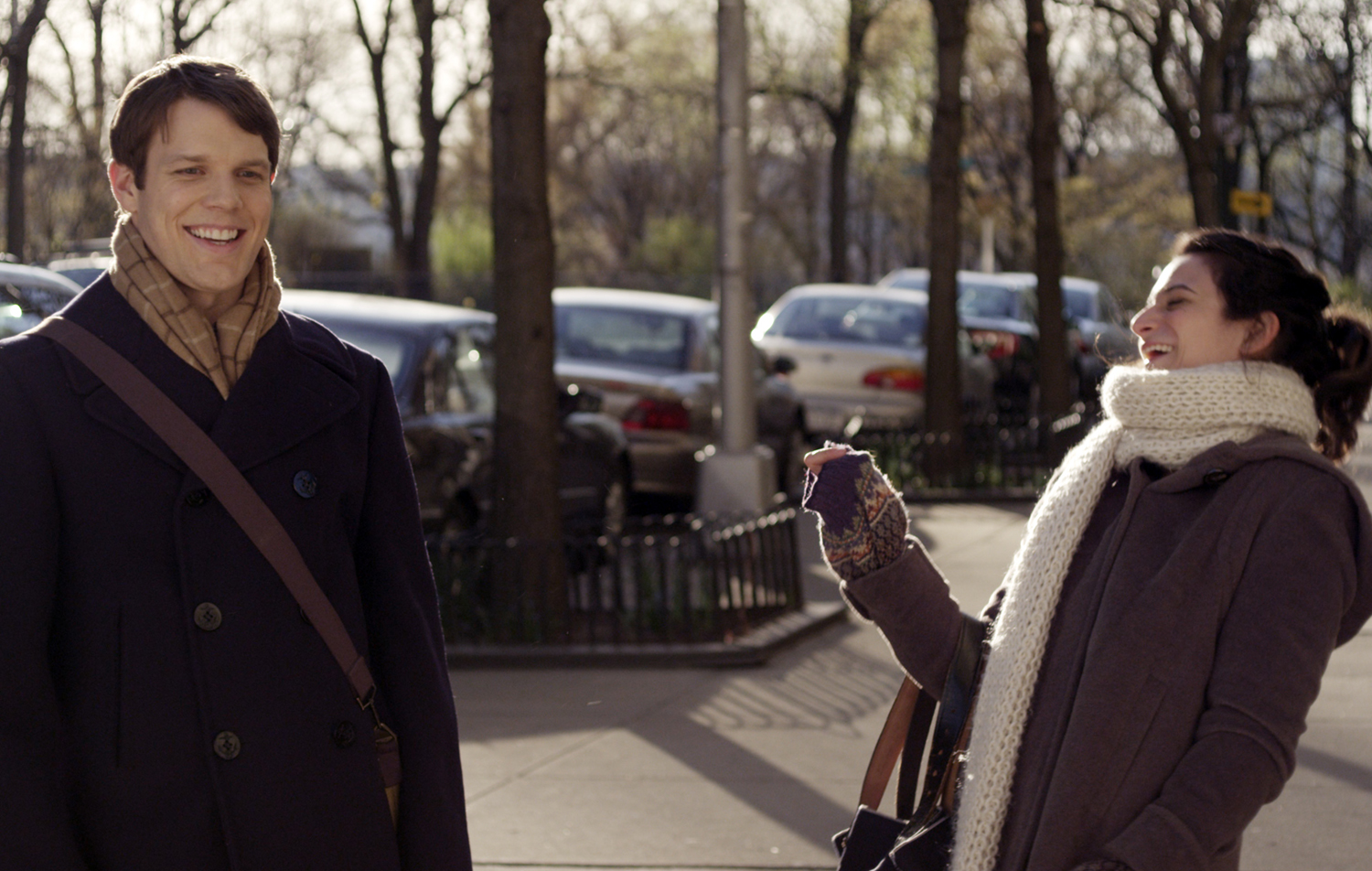 Obvious Child
Jenny Slate (Saturday Night Live) plays Donna, a twentysomething comedian who doesn't remotely have her life together. When a one-night stand has unexpected consequences, she is forced to reevaluate her life choices and forms an unlikely relationship. Slate's honest, self-deprecating humor makes her character incredibly endearing, even when she makes bad decisions, and her gradual progression to responsibility is heartwarming. Jake Lacy (Miss Sloane) as the romantic interest is sweet and kind with the subtle nudging needed to move her in the right direction. The film deals with serious subject matter but balances it with sarcastic comedy and the gentle warmth of a growing romance.
[Available to stream on Amazon VOD]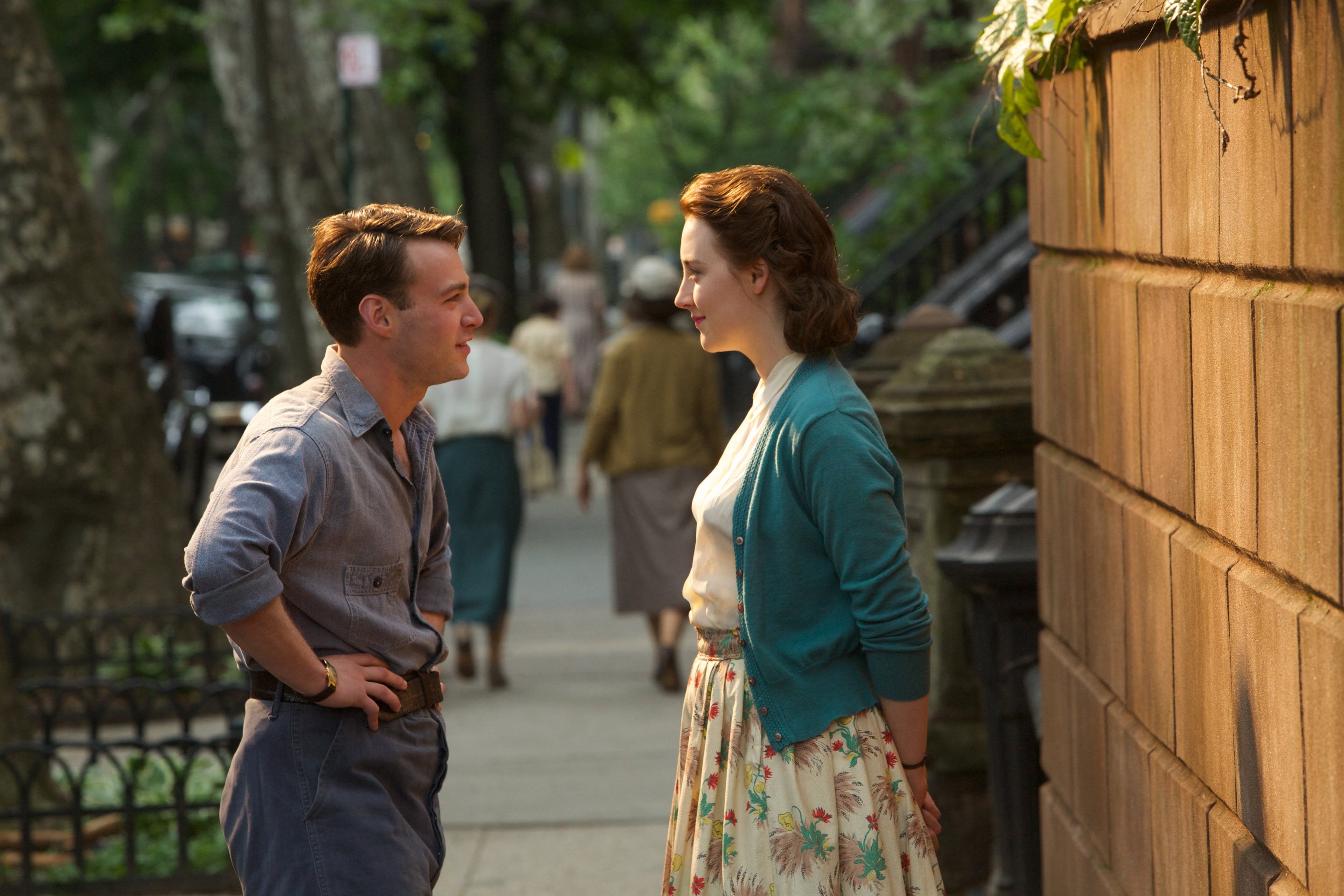 Brooklyn
The newest entry on this list, Brooklyn, is a period romance about finding a sense of belonging through a relationship. Eilis (Saoirse Ronan), an Irish immigrant, moves to the US only to find herself horribly homesick until she meets Tony (Emory Cohen), a young Italian-American. The two have instant chemistry and their magnetic performances make you root for the characters as their relationship faces struggles. John Crowley directs his actors to gentle, intimate interactions. In particular, Eilis's articulate educated speech contrasts with Tony's stumbling dialogue for adorably awkward moments. Their soft-spoken demeanor combined with the polite manners of the time make for an incredibly charming courtship.
[Available to stream on Amazon VOD]