Manchester by the Sea is a tale of terse men trying to cope with emotion. Casey Affleck (The Assassination of Jesse James by the Coward Robert Ford), a Boston native, plays Lee Chandler, a man whose older brother Joe (Kyle Chandler; The Wolf of Wall Street) suddenly passes away from a heart condition, leaving him as the guardian of his teenage son Patrick (Lucas Hedges; Moonrise Kingdom). Lee is close to his nephew, but because of a past tragedy of his own feels unable to move to back to Manchester.
Despite its somber premise, there is a surprising amount of humor. Lee, Joe, and Patrick are full of foul-mouthed wisecracks about even morbid topics. The Boston accent is also used buoy the writing with words like "shahks" (sharks) providing chuckles on their own. The humor serves as relief from the tragedy the characters face. It pops up most when they get into arguments about funeral arrangements and Patrick's living situation. Rather than rely solely on loud conflicts or tearful breakdowns, director and writer Kenneth Lonergan (You Can Count on Me) uses jokes to point out which topics are the most sensitive. They don't know how to deal with the emotions overtly, so they use quips to address the issues indirectly. The humor provides endearing levity in the midst of their grief.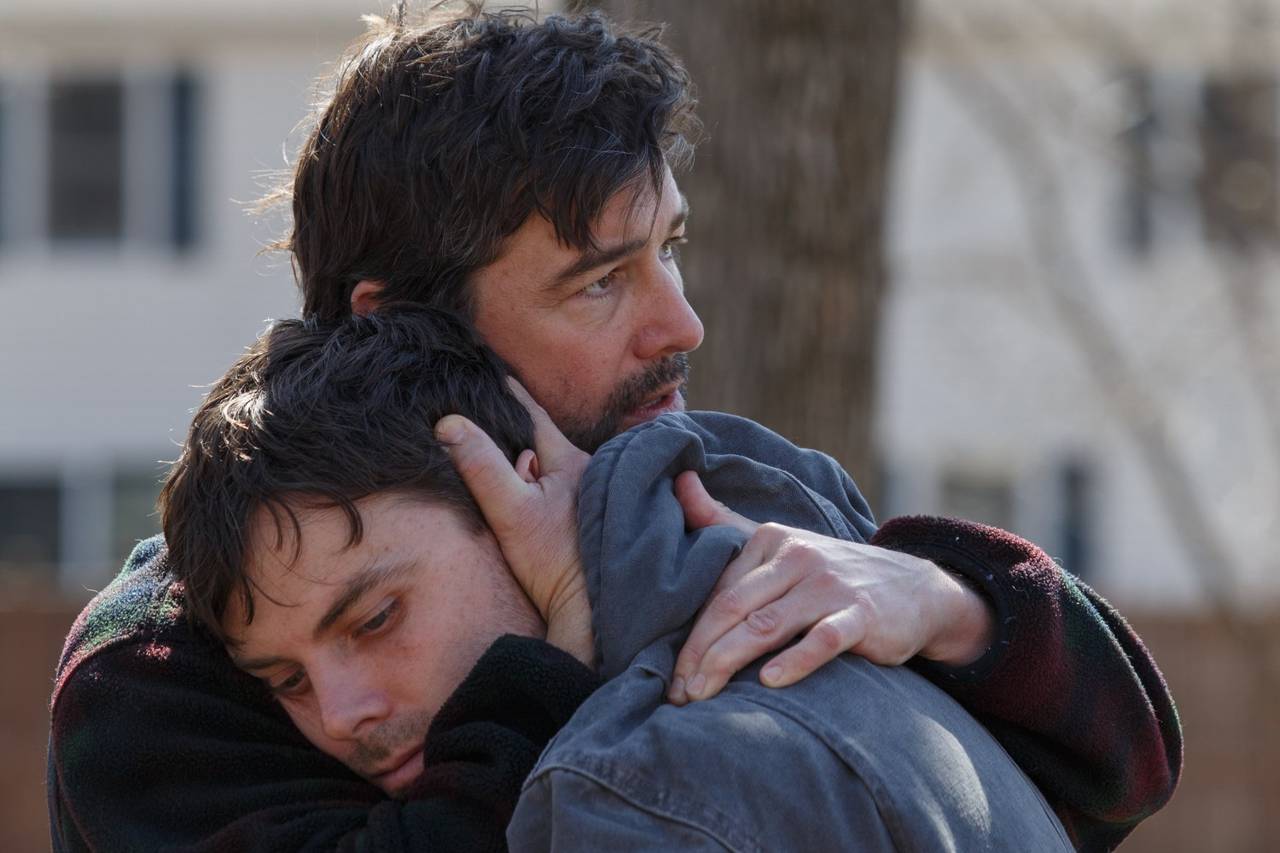 Lonergan directs his actors to understated performances. Stoicism is the main trait of the characters here, especially the men. Lee in particular never appears remotely eloquent. He isn't comfortable with expressing himself so he chooses not to. Instead he spouts a few reluctant words at a time. Affleck continues the labored drawl he has used in films like Ain't Them Bodies Saints. Even as his ex-wife tearfully opens up to him about their difficult past, he isn't able to respond. He doesn't hold eye contact and quickly leaves the scene. He epitomizes the core of the film: how men unaccustomed to emotion cope when overwhelmed by it.
The sense of family is palpable. The film is intercut with scenes from Patrick's childhood with his dad and Lee and memories of Lee's happy marriage to show how strong their bonds are. Even as things fall apart in the present, the love between them, while unspoken, is clear. This makes their predicament more complicated. In his will, Joe arranged, without Lee's knowledge, for Lee to become his son's guardian and move in to take care of him. Lee loves Patrick and wants to be there for him, but cannot cope with the remnants of his past that he is reminded of in Manchester. To make matters worse, Patrick isn't open to moving in with Lee because his friends and school are already set in place. Together they struggle to find the best solution for both of them. Even as their desires are in direct conflict, their love for each other always shows through the arguments.
Manchester by the Sea slowly cements itself as a film about the small details of shared tragedy. Eschewing common melodramatic tropes, Lonergan provides a brief glimpse into the lives of regular people attempting, and often failing, to cope. The cold New England setting provides the perfect tonal backdrop to the film. The landscape is cold, plain, and unglamorous and the director portrays the characters in the same way. These are matter-of-fact people dealing with ineffable misfortune and the film embeds itself within the minutiae of their sorrow.
4/5 stars.