[BS Note: This film is currently available for streaming on Netflix]
Winning the Grand Jury Prize in the Dramatic category at this year's Sundance, I Don't Feel at Home in This World Anymore received significant buzz, despite having one of the most onerous titles since Eternal Sunshine of the Spotless Mind. It is the directorial debut of Macon Blair, star of the intense thriller Blue Ruin. Like that film, this is also a revenge story. Ruth (Melanie Lynskey; Happy Christmas), a regular woman somewhere in suburban America, finds her house broken into with her furniture ransacked and her laptop and her grandmother's silver missing. She calls the police, but, after their apparent disinterest, she decides to find the culprits herself, teaming up with her strange neighbor Tony (Elijah Wood; The Lord of the Rings).
Like 2015's Wild Tales, this a story of normal people being pushed just beyond their limits until they finally break and act out. The film paints Ruth as the kind, unsung altruist in a world of selfishness. She spends he days caring for strangers as a nurse and treats others with respect. Yet, she doesn't see that same kind of goodness in those around her. Other people litter, are rude, and cut in line. She feels lost and alone. The robbery and the ineffectual police response are what set her off on a path of assertiveness that eventually becomes aggression. This growth is empowering as she finally takes charge of her life and gets the things she wants and deserves.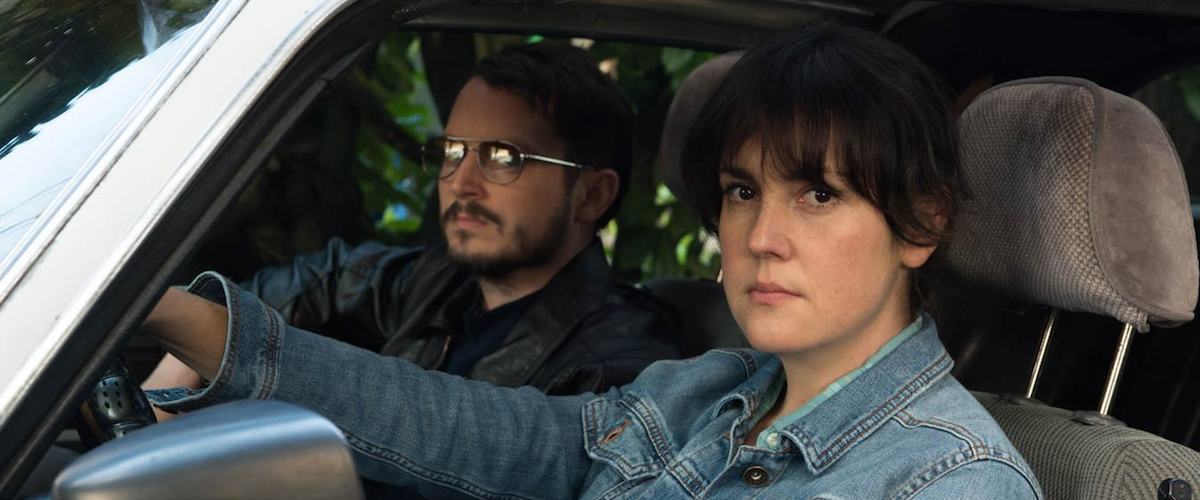 The film's biggest surprise is Elijah Wood. His eccentric, religious loner is the perfect complement to Ruth. While she feels suffocated by the world, Wood's Tony is barely even aware of it. He walks around listening to his metal and disconnected from anything or anyone around him. He decides to help Ruth because of his sense of justice, but is obviously unfamiliar with anything even remotely close to real crimes. Where others would bring a baseball bat as a weapon, he brings shuriken and a morning star, claiming to know how to use them. His strangeness is balanced by his innocence and he proves to be the perfect counter to Ruth's increasing hostility. He is not only her companion, but is also her moral center, reminding her of what is right, what is wrong, and why she started her mission in the first place.
Blair's choice of story and directing style are clearly influenced by his friend and frequent collaborator Jeremy Saulnier (Green Room). He uses the same stripped-down approach and also favors characters in the margins of society. The difference is that where Saulnier goes for the pure tension and gore of a genre film, Blair brings comedy. He is still able to create tense scenarios, but they are result of his characters' own comical failures. Their fumblings are caused by their own inexperience and unintentionally raise the stakes as Ruth and Tony mess up even the simplest of tasks. They find themselves embroiled in increasingly dangerous schemes with little idea of how to remedy the situation. This comedic tone makes I Don't Feel at Home in This World Anymore a funny and liberating revenge thriller with agreeably offbeat leads.
4/5 stars.