Netflix's newest film continues their shaky track record when it comes to features. Based on the novel by Kent Haruf and directed by Ritesh Batra (The Lunchbox), the film centers on two elderly people in the small fictional town of Holt, Colorado. Louis (Robert Redford; The Sting) and Addie (Jane Fonda; 9 to 5) have both lost their spouses years earlier and live alone. One afternoon, Addie visits Louis and makes a strange proposal. She wants him to sleep with her. Not anything more than that, just sleep. She is tired of being alone and wants someone to lay next to at night. What follows is their growing relationship and the effect it has on their humble lives.
It's rare to see a cast this talented fall so flat. Seasoned and celebrated actors like Fonda and Redford, who have worked together onscreen before, completely lack the naturalism required. The soft-spoken, but straightforward dialogue of the book is mostly retained in the script, but is ruined by the delivery. If this was their feature debut, Fonda and Redford would not be getting calls from casting agents anytime soon. Their attempts at laconic delivery come off as awkward and surprised. They read their lines as if each statement is really a question and it kills any hope of establishing the mood required. The performances are so disconnected that if one actor had recorded their parts on a green screen and was later composited into the footage, I'd believe it. There are a few brief glimpses of the chemistry that could and should have existed, but the majority of the film is missing this vital ingredient.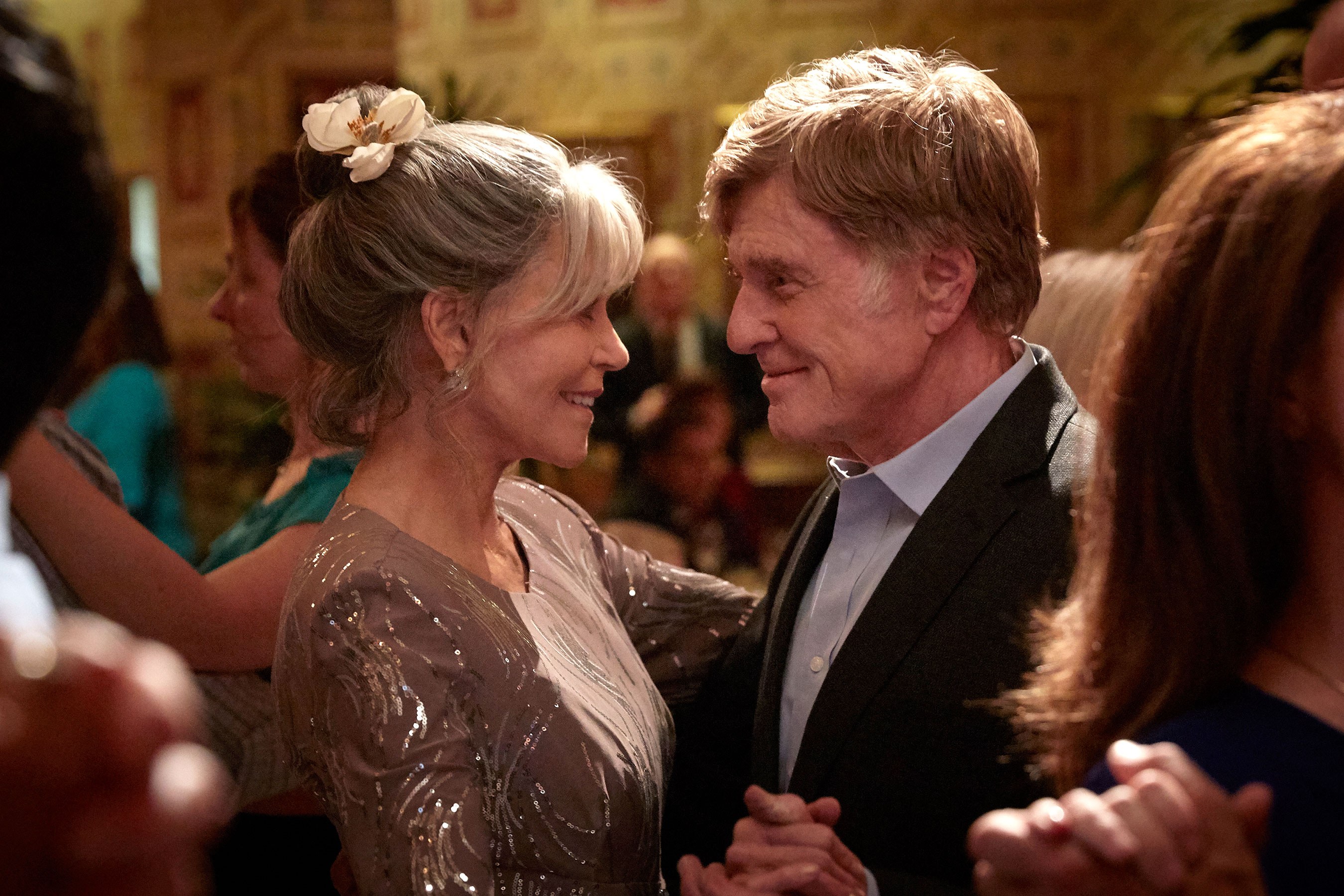 Haruf's novel was not the most obvious choice to adapt. At its core, it is a simple story without any of the trappings of typical movie. There are no villains, no major conflict, and no real stakes to speak of. The novel was a story of two lonely people near the end of their lives finding solace through companionship. What separated it from other books was its attention to detail. Haruf was able to capture the longing Louis and Addie had and the emptiness they felt without someone else in their lives. He knew the profound impact that a true emotional connection can have on a life and expressed it amidst the most modest of settings, but his work has been diluted in the film adaptation to the point of blandness.
None of Batra's personal style is present here. His first two films took a gentle, compassionate approach to his characters and world which made him a perfect fit for this material, yet that approach is absent. The film is completely forgettable and misses the nuances of Louis and Addie's relationship. The soft focus and earnest, but hushed speaking of his previous works are replaced by a flat production. Batra has put forth a workmanlike effort on what could have been his breakout feature. The obvious lack of interest behind the camera is a continual letdown as the movie settles for mediocrity. It may not be one of the worst films of the year, but it is certainly one of the most disappointing.
2/5 stars.