A Weinstein backed film based on a true story getting Oscar buzz is nothing new, but in this case the real facts are actually stranger than fiction. Saroo (Sunny Pawar), a young boy in India, travels with his older brother to a train station. Feeling tired he falls asleep on a bench while waiting for his brother to return. When he wakes up his brother is nowhere to be found and he steps onto a nearby train only to get stuck onboard as the train starts to move. Days later he wakes up in a different part of the country unable to communicate where he is from. He is eventually taken into an orphanage and adopted by Australian parents. As an adult, Saroo (Dev Patel; Slumdog Millionare) is haunted by memories of his childhood. Using the newly created Google Earth, he tries to map out the potential train stations and cities he might be from using the few vague details he is able to recall.
Director Garth Davis effectively creates the fear of being a lost child. Although he is a first time actor, Pawar is able to carry the film by himself. He is beyond cute and his winning smile, resourcefulness, and desire to do things despite his tiny size are incredibly endearing. Davis makes full use of his stature as he shows the world from young Saroo's perspective. After arriving at the foreign train station, Saroo is lost in a sea of bodies. The camera is placed at his eye level as he is knocked around by the lower halves of the people around him. He can't even reach the counter of the train station to ask for help. Unlike many other countries, India has several regional languages and Saroo isn't able to speak the language of his new location which creates additional complications. As he wanders the unknown city by himself, Saroo's plight is palpable.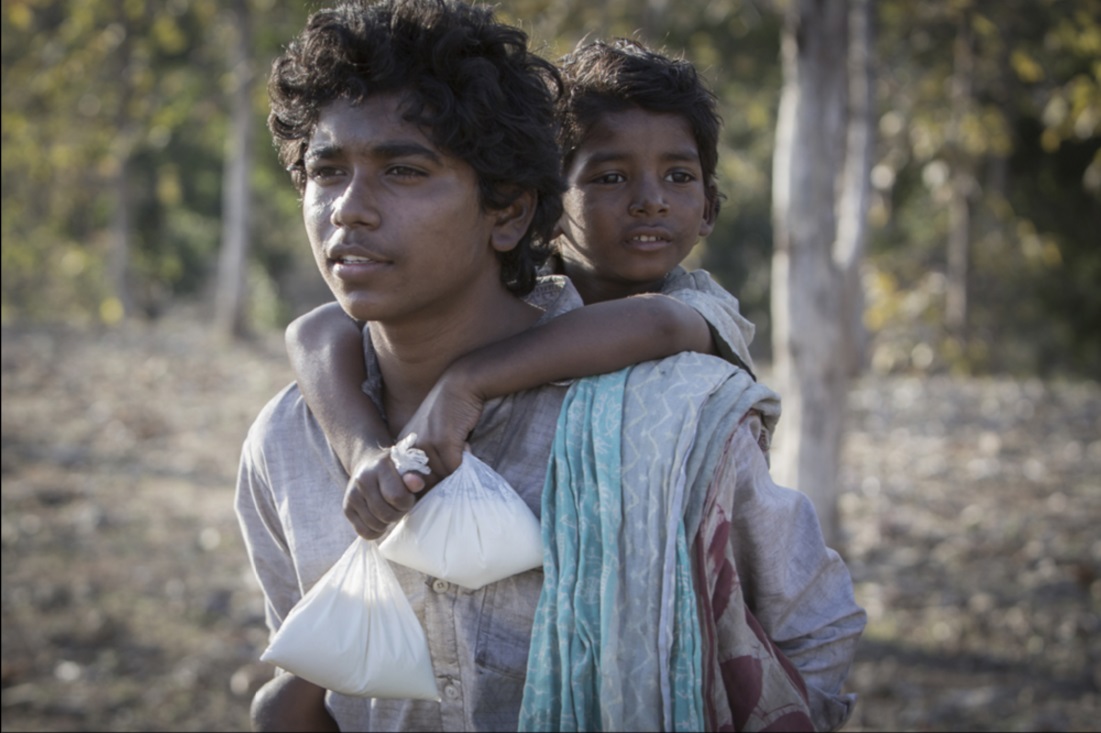 It's the story of the older Saroo that doesn't hold up its end of the bargain. Dev Patel has proven himself as a talented actor in other roles, but doesn't act believably here. As memories of his past become more prevalent, he pushes out the people in his life. He has loving parents that only want the best for him, but keeps them out of the loop. Nicole Kidman as his adopted mother is deeply sympathetic as the woman trying to hold her family together, but Saroo doesn't confide in her until much later. Even his caring girlfriend (Rooney Mara in a severely underwritten part) is forced out of his life. This should be a role that inspires compassion, but Patel's portrayal feels more like childish moping than traumatic grief.
As the film comes to a close, it is sure to elicit an emotional response. The details of the events are too extraordinary for it not to. Credit has to be given to the filmmakers for their work on the first half, but the majority of the film's strength comes from the setup. Lion has a strong start but is unable to maintain the momentum as it relies on its true story origins to deliver an impact.
3/5 stars.