What does an old man think of in his twilight years? Two things come to mind: his end and his youth. Based on the award-winning novel by Julian Barnes, The Sense of an Ending follows Tony Webster (Jim Broadbent; Cloud Atlas), a retired man who owns a small camera store. His life is routine until he receives an inheritance letter from the mother of an old girlfriend – his first serious relationship from his college years. She leaves him a diary and the event jogs memories he had buried away for decades. Unsure of why or what she would leave him, he tries to recall his past and reconnect with his ex to understand what could have made her mother remember him through all those years.
Despite its acclaim and short length, Barnes' novel had been dismissed as a poor choice for adaptation. The novel was defined by its use of an unreliable narrator, a mechanic typically better suited to literature than to film. Its major theme was memory and the way it changes over time with the main character devoting page after page to discuss his own philosophy on the subject. Director Ritesh Batra chooses to overcome this obstacle by moving away from the nature of memories to discovering missed parts of one's own past. He views Tony's memories as incomplete due to his own preoccupation rather than inherently subjective.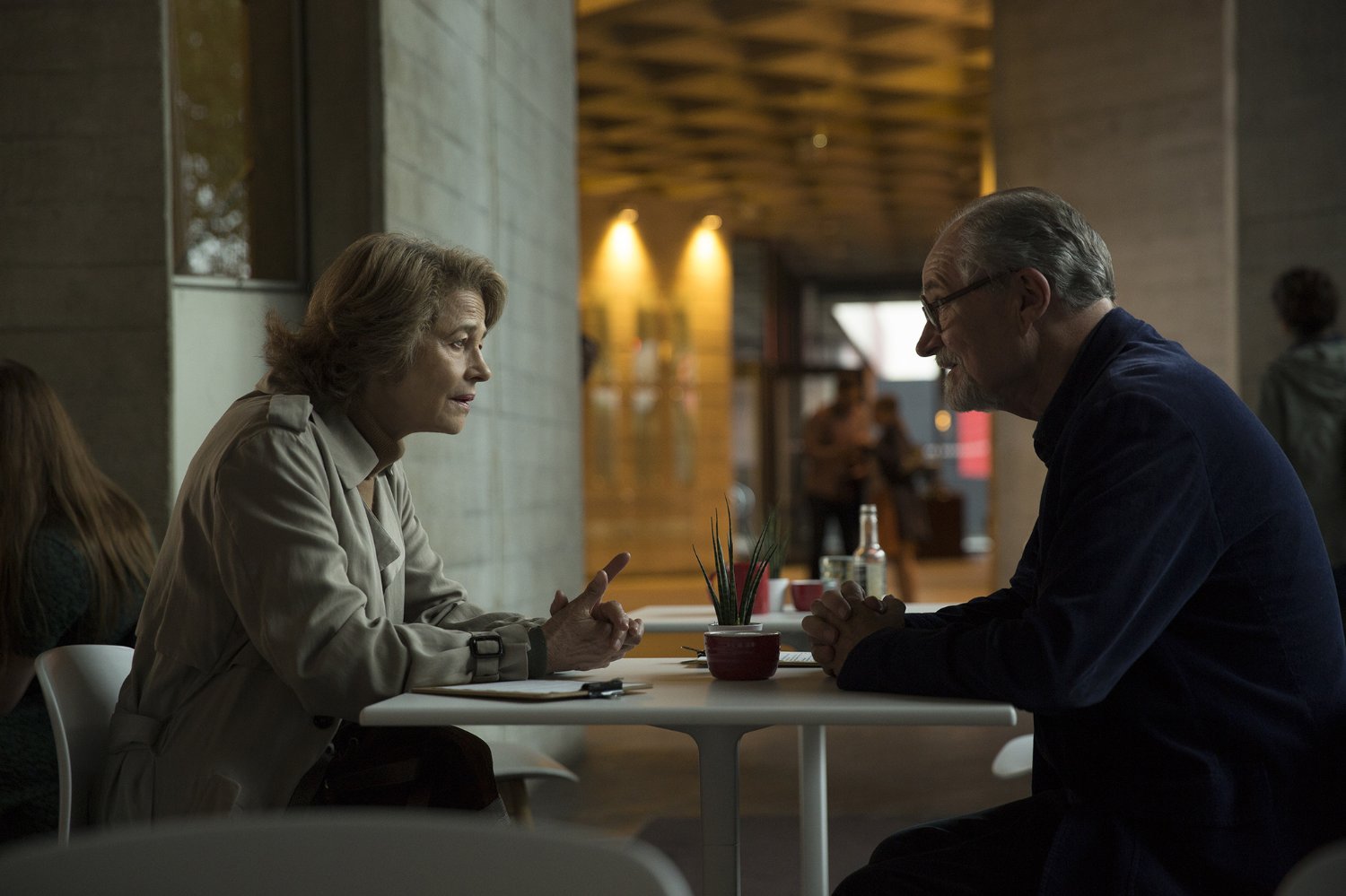 Batra continues the intimate style exhibited in his first feature, The Lunchbox. He directs the film with a gentle, affectionate approach. Camera movements are slow and unobtrusive with characters held in shallow focus to not distract the audience. He is interested in the heart of these characters, not a display of style, and Batra's restrained hand makes Tony a much more sympathetic character than he could have been. His impact is most evident in conversations. Characters speak to each other with a candid familiarity that betrays their remaining feelings. Few actual words are shared because they can communicate the message nonverbally. They have known each other long enough to fill in the blanks. This warm tone makes the film inviting, pulling the viewer deeper into the story and allowing them to let their guard down with the characters which is meant to make the final revelations all the more shocking.
However, despite his strength with mood, Batra can't overcome issues with the screenplay. The film has mixed success in adapting the book. The script, by necessity of the medium, makes the ending much more conclusive. This may ruin the suspense for some. Where the book sparked conversations afterwards, the film's explicitly sealed narrative will leave many unimpressed. The lack of an unreliable narrator might have been needed for the translation to film, but it deprives the story of most of its mystery. Instead of questioning each detail for its validity and wondering what else could have taken place, we just wait for the next piece of info to be handed to us. The script's structure succeeds in keeping the audience following, but not inquisitive. Batra's gentle direction is greatly appreciated, but the concessions made when changing mediums sap the story of its most compelling feature: its intrigue.
3/5 stars.