While most heist films tend to increase tension by involving several moving parts like in Ocean's Eleven and its sequels or by adding a new dimension like in Inception, Hell or High Water eschews these additional layers in favor of a stripped down look at a series of small-scale robberies. David Mackenzie (Starred Up) deftly executes on the familiar premise. Two brothers, Toby (Chris Pine; Star Trek) and Tanner Howard (Ben Foster; Warcraft), plan a series of bank robberies on a local chain to gather enough money to cover their late mother's reverse mortgage. Jeff Bridges (True Grit) plays the almost retired Texas Ranger tasked with catching the two.
The morality of the crimes is deliberately kept ambiguous. The brothers stealing from a bank is clearly wrong, but the story takes place shortly after the 2008 financial crisis. Graffiti lines the walls of banks with phrases like "3 tours in Iraq but no bailout for people like us". The screenplay almost places as much blame on the insatiable greed of banks as it does on Toby and Tanner. Many of the citizens seem to share the same sentiment and feel little compassion for the robbed branches. Furthermore, Toby's reasons behind the crimes, trying to preserve the family house so he can have something to pass down to his sons, is relatable and the film takes a sympathetic stance towards him. While not a political film by any means, placing equal emphasis on this populist stance allows the audience the make their own judgements on the actions of the characters.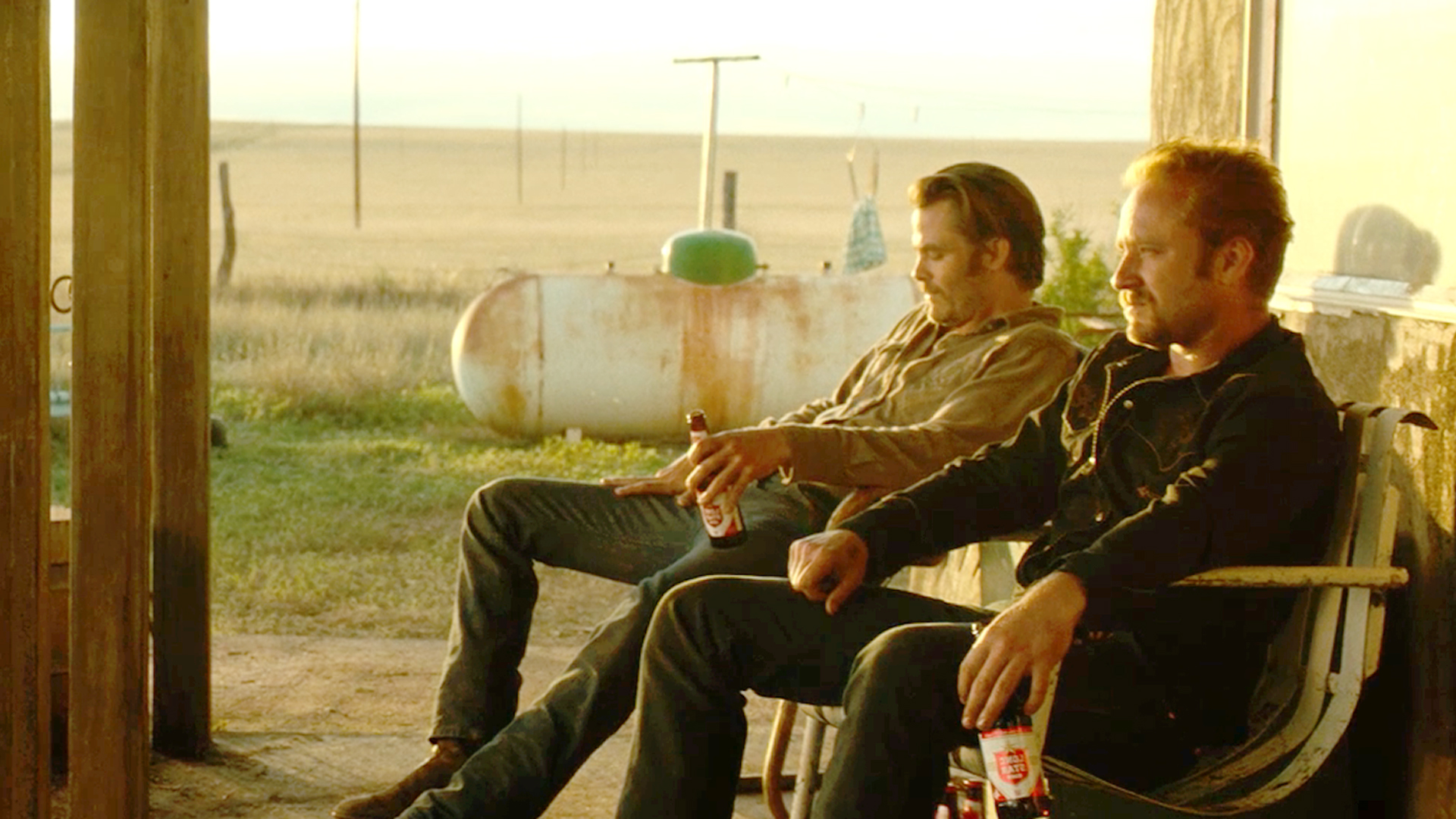 Mackenzie is able to draw uniformly strong performances from his cast. Jeff Bridges is great as usual. His seen-it-all Ranger displays the logic of a seasoned professional and the sharp jabs at his longtime partner add light humor while establishing the depth of their bond. As he pursues the brothers, his commitment overwhelms him and Bridges is able to convey the subtle instability. Foster is cast as the reckless brother. He takes some stupid risks that could easily have made him irritating, but through the clear affection he has for his younger sibling, Foster is able to make the character acceptable. Even Chris Pine, a serial offender in wooden acting, is able to hold his own against Bridges. This is easily Pine's finest role to date and it shows what he is capable of when working with a talented director and a character that aligns with his innate stoicism.
While the plot is simple and recognizable, the realization of the film sets it apart. The director wraps its story in the trappings of a western. The cinematography highlights the beautiful but harsh landscape of small town Texas. Like in a western, characters are slow talking and terse. Their subtle motions carry as much weight as the few words the say. The screenplay is without filler and Mackenzie's solid staging turns small interactions into big moments. A distant cousin would be the movie Drive. Both films feature straightforward stories, but deliver by committing to their personal style. While this film can't match Drive's arthouse action, it is able to succeed in its own right. Hell or High Water is an effective crime drama boosted by laconic writing and strong direction.
4/5 stars.