With recent releases like The Huntsman and Frozen, fairy tale adaptations are becoming increasingly common. Tale of Tales is also an adaptation of three mostly unrelated stories set in medieval Europe intercut together. The first story is about a Queen (Salma Hayek; Frida) who desires a child above all else. The second is about a King with a daughter who is interested in finding a husband while he is more interested in his pet flea. The final story is about two old sisters who try to fool the lustful King (Vincent Cassel; Ocean's Twelve) into thinking they are young.
The stories are heavily inspired by the works of Hans Christian Anderson and the Brothers Grimm, but incorporate their own blend of metaphors and surrealism. Magic, ogres, and monsters are all present but they are portrayed in an atmosphere of desperation – one of the running motifs of the film. The characters focus on their goals to the point of obsession. The Queen desires her son's love more than his own happiness, the King pays so much attention to his pet flea that he marries her to the wrong person, and the old sisters care more about their place in life than each other. In their fanatical pursuit of their desires, they damage the relationships they have for the unneeded ones they want.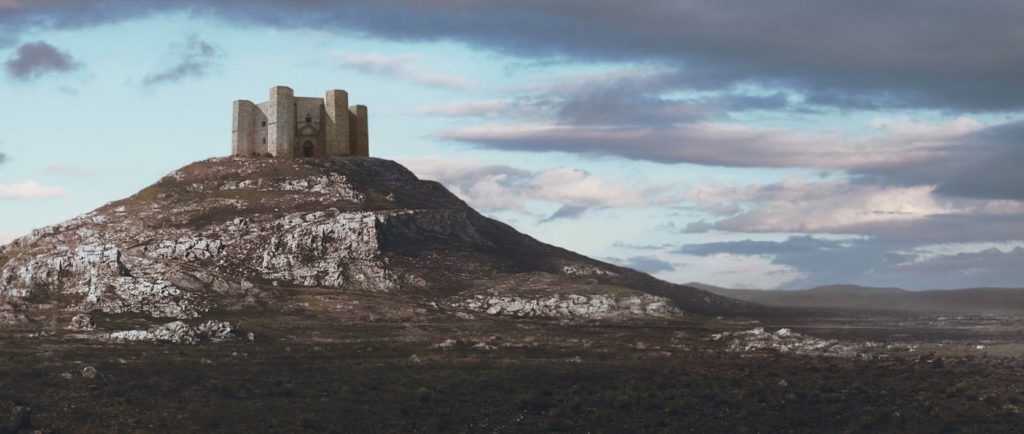 All of this is presented with superb period detail. The cinematography is stunning with real castles and landscapes filmed on location and CGI used only sparingly. The dresses are immaculately designed and when characters are placed within the towering stone buildings, the film creates a believable medieval world with fantasy elements that feel right at home in the setting.
Unfortunately the grand total of the film is not greater than, or even equal to, the sum of its parts. Director Matteo Garrone has brought these fables to life and added his own layer of realistic gloom, but has not elevated them above their simple origins. The morals of each tale are clear, but not particularly profound or original. The stories are well told and beautifully framed, but their impact is ultimately fleeting.
3/5 stars.